Over the weekend, we got a pressie in the mail!! It was our GABE prize from our buddy
Ludo
, over in England! His Moms is a crafter and she made us a mini Indy as our prize! Her works is furry good!! She even got Indy's fur and freckles right!!! She even made him with his famous crossed paws pose!
Here are some pictures from
Ludo's
Moms
craft blog
.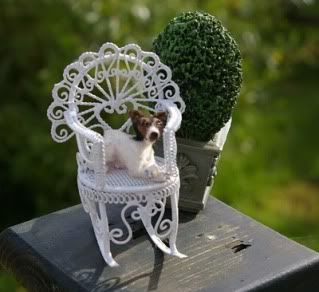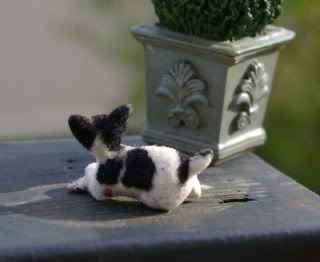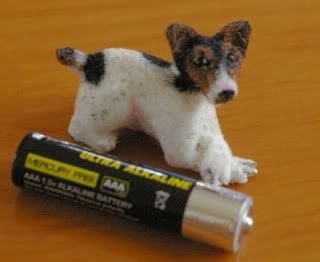 Here's Ludo checking out mini Indy!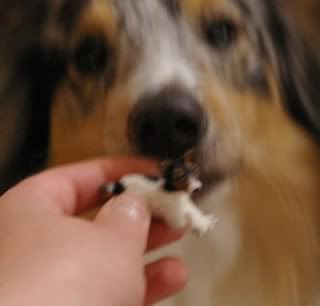 Thank you SO much for the prize Ludo! Be sure to thank your Moms for us too!