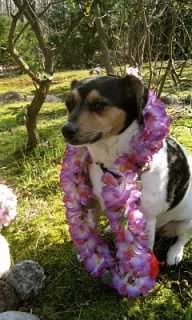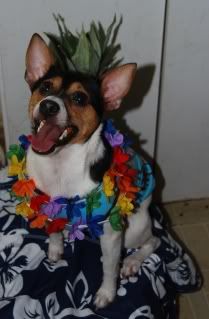 Harroooo efurone!!! Welcome to our Hawaiian Luau and 4th of July Pool Pawty 2010!!!
It is sooo grrrreat to see ya'll here to pawty with me, Sallie, and Shingo!! Hope you all can stay through Sunday! We have LOTS more guests to arrive soon. For now, LET'S START THE PAWTY!!!! Check out
Sallie's bloggie
for our opening Limbo Dance!
Shingo is getting the pineapple ready for snacks and drinks!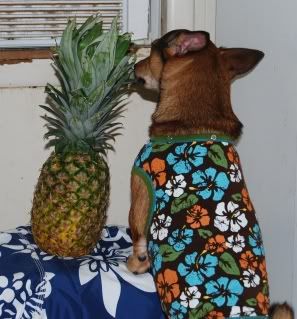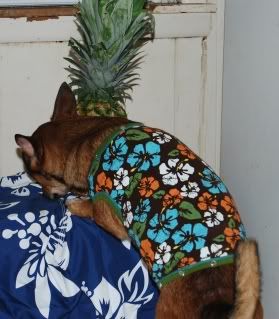 Oh look!! Fergie, Molly, and Jack have made it over from the mainland. Moms and Dad keep saying something about extra green papers and extra jobs to finance this pawty...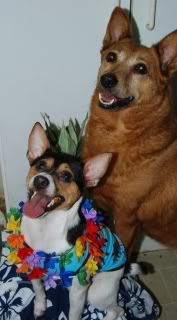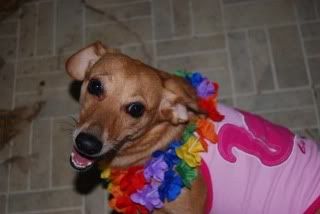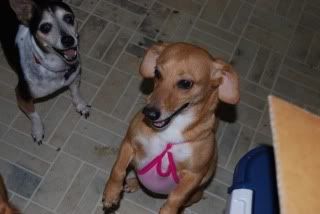 Our first guests are arriving:
Dinah, Bridget, and Elliot have made it from jolly old England!!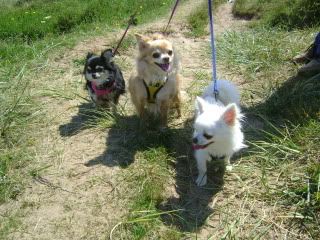 Asta is HERE!!!! She's going to perform the Hawaiin Hula dance for us, while we wait for efurone!!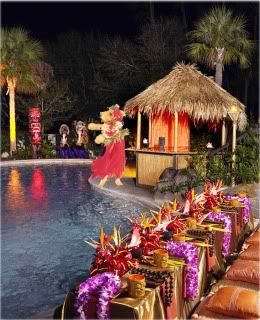 More to come...