Wow!! Weren't those fireworks PAWSOME!!! We have a little post fireworks Tiki Pawty!! There's lots of nommy foodables, drinks, and sweets!!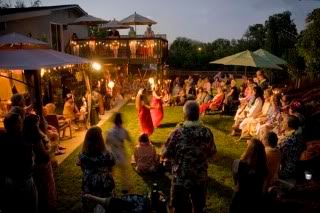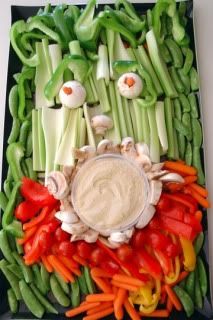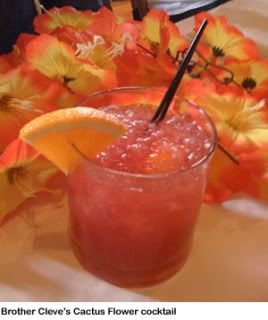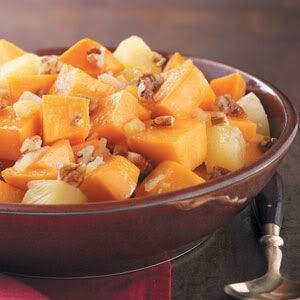 Let's go around and mingle with efurbody for a bit.
Oh look! There's Morgan and Maisie looking gawgus!!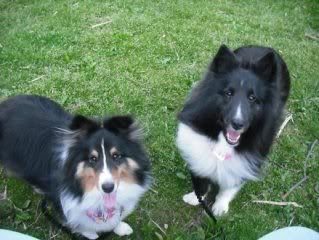 There's my grrrl, Sallie and Molly!!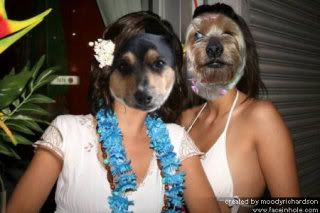 Here's Lorenza, Maggie Mae, Luna, and Molly looking beewootiful as ever!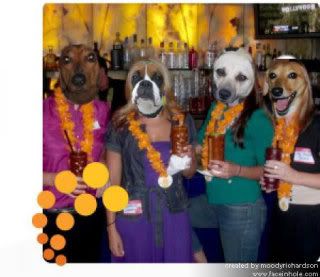 I caught you Sam, Remington, Booker, and Mayzie sidling up to the Tiki Bar!!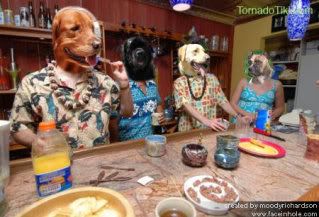 Wait, what are all those beers doing out here! Whaddya mean those are Puddles?!!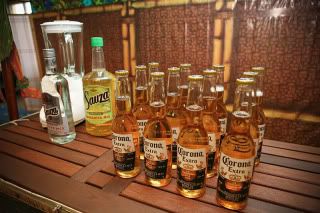 UH OHHHHH!!! Puddles is at it again tonight! She's over there, in a pink wig, tending bar!!! Who's that she's serving? It's Dennis and Pippen!!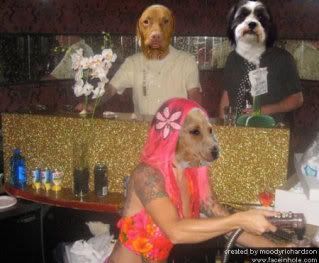 There's my good buddy, Frankie!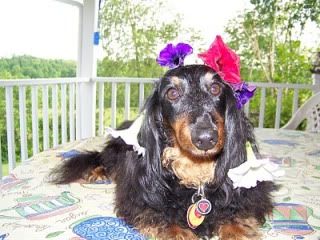 Take it easy efurbody! We still have one more day of pawtying tomorrow, and you know we'll have to go out with a BIG BANG!!