We are so very excited. Captain Crunch, Candy, and Martine from
I Need A Sugar Fix
. Have invited us to become Pup Scout members.
When Moms told us the news, we were all very excited, especially me!!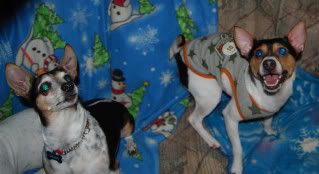 First, we had to raise our right paw and take the Pup Scout oath.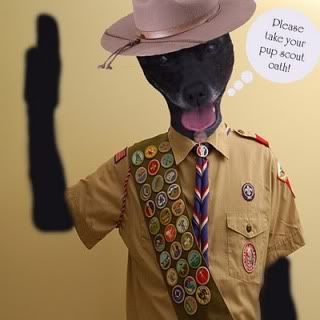 "On the honor of my paw I will do my best
to do my duty to my fur and non-fur community
& to obey the Pup Scout Law
to help other pups and their people at all times
to keep myself in tip top pup condition,
furry aware & ready at a moments notice."
Then, we were in!! We had Moms take our first official pictures as Pup Scouts with the flashy box.
Me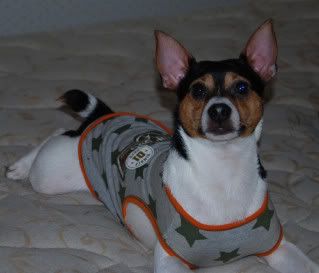 Molly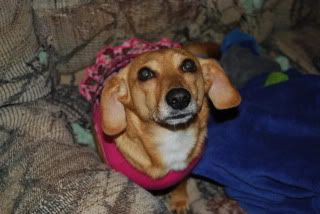 Shingo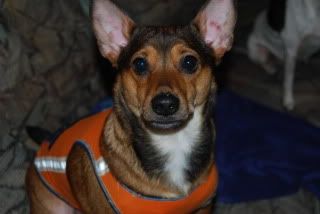 This morning, we attended the furry first Pup Scouts meeting. First, we sang a song.
"Everywhere we go-o
An-imals want to know-o
Who we a-are
And where we come from
So we tell them
We're from Order of the Paw
Mighty, mighty Pup Scouts
And if they can't hear us
We woof a little louder!"
Then we all took the oath together. We all received our first Pup Scout merit badges.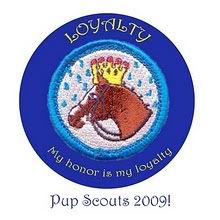 Next, we decided on our troop service projects and how to raise funds for them.
- eradicating our neighborhoods of squirrels!
- creating legislation to stop the pupperazzi form taking our photos!
We all decided to sell Pup Scout Biscuits!!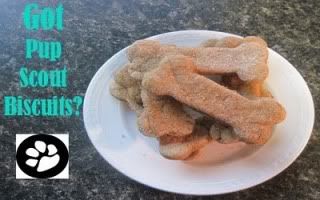 This is our other project.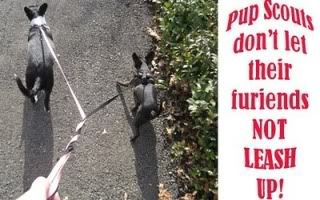 We all visited, and then we closed the meeting with another song.
"Be a good Pup Scout, and always wag your tail,
Be a good Pup Scout, give licks all the time,
It's the creed, yes indeed, that a Pup Scout must practice merrily.

Help those in need - do a Good Turn daily,
Be a good Pup Scout - be Loyal, Sweet and Brave,
On your honor, do your best
When they put you to the test.
And always be a good Pup Scout!"
We just LOVE being Pup Scouts!! If any of you other pups want to join our troop, head over to
Martine, Captain Crunch, and Candy's
to be recruited!!