Earlier this week over at her blog,
Twix
, admitted that her
Moms was a feetsies addict
. She takes LOTS of pictures of Twix's feetsies, because she loves them so much. We have to admit that our Moms is an addict as well. Moms says it all started, when she brought Shingo home. She says (blech) that he had the cutest little feetsies. He would do this stretching thing with his legs out behind him, and it looked like he was posing. Moms called it his "Playboy Puppy Feet". Then when I came home, I was only 5 weeks old. I had pink baby feetsies, which just made Moms squee! We knew her addiction was bad, when we found these in her photo album.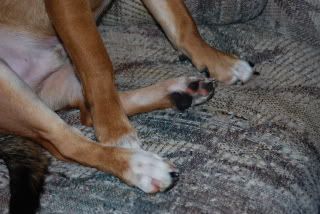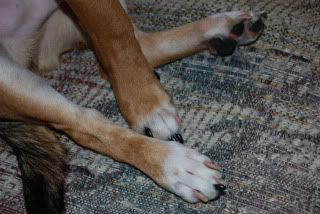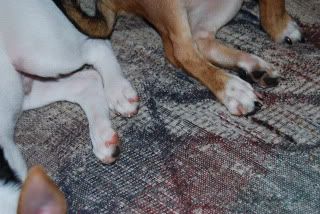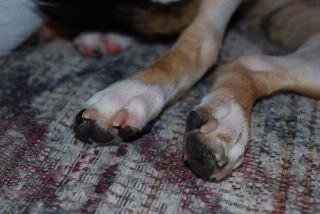 We think Moms is just downright weird sometimes. Please tell us that your Moms do weird stuff too!!