We have some catching up to do!! First off, we got a lot of pressies from Santa Paws. Moms didn't get any pictures, because she was just too sick. We got a new dog bed, a pack of nylabones, a pack of flavored tennis balls, a Kong Wubba, and a big bag of treats!! We really racked up!! Jack went over to have Christmas at Grandma's. He got a plate full of doggie Christmas cake, along with Grandma's dog, Moon Star.
Here we are, snuggled up in our blankies, waiting for Santa Paws to come!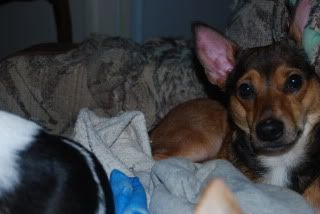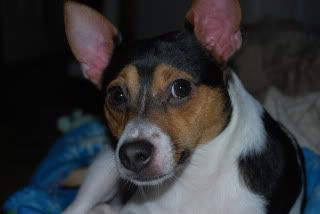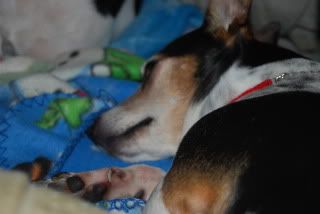 Jack and Moon at Grandma's.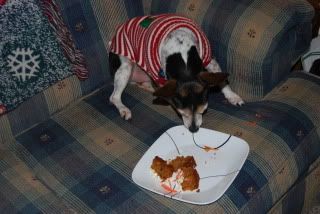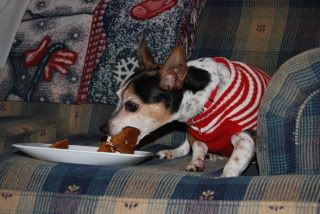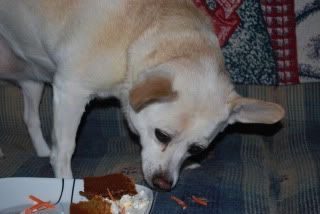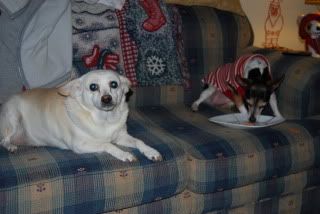 By New Year's Eve, Moms was feeling a lot better. We got to help her and Dad ring in 2010!!
Daisy and Dad.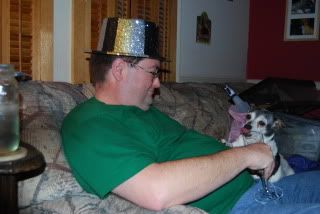 Moms.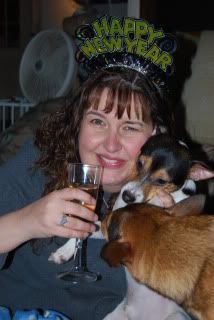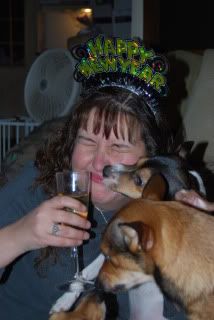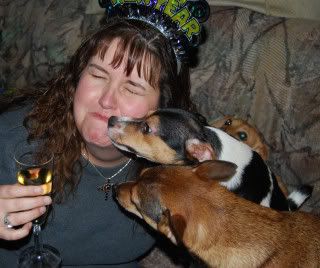 Moms and Dad.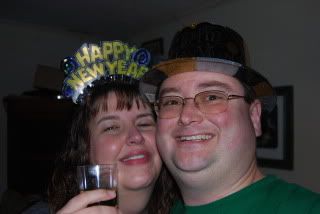 We really enjoyed the Christmas holidays, but we are also glad that we are back on our normal schedule.