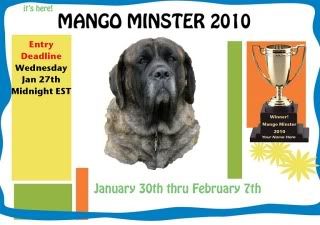 Our good buddy
Mango
is having his 2nd annual
Mango Minster Contest
. After begging Moms for the past week, we've finally got our entries ready.
I'm entering the
Cracker Dog Insane Terriers
category. I occassionaly get the hallucination that I'm Superman, and I try to fly!!
Shingo is entering in the
Sporty Dogs
category. He's a really good sport, when Moms uses him as a puppet!!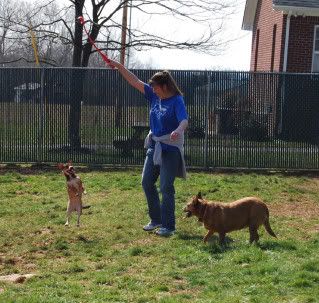 Molly is entering the Hard Working Dogs category. It isn't easy being a Princess Ballerina. You have to pace yourself and take breaks!!
Thanks to Mango and his Moms for hosting such a great contest!! There's still time to enter. The deadline is January 27th. Head on over to
Mango Minster Contest Blog
to see the details!