Yesterday, those nasty freezing temps FINALLY went away!! It got all the way up into the 50's. It felt downright tropical here. Moms says if she gets home early enough this afternoon, we can go walkies!!! I want to go to the park and visit my horsie friends. We have some apples for them. I promise that I won't talk to so loudly this time.
It seems that even the frozen tundra is thawing. Miss Bessie was able to go outside without her socks for the first time in nearly a month!! She spent some time catching some snowballs too!!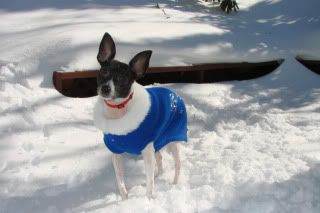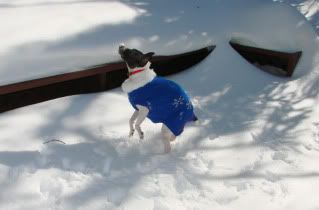 This warmer weather is making me frisky. I need some yard zoomies!!!