Every year, Mom organizes a community wide event called
Celebration Pet Day
for our local humane association,
Shelbyville-Bedford County Humane Association
. She usually tries to take one of us with her for a bit. We're a bit too much to handle as a group. In fairness Mom took our new brother, Jack, out for the day this year. The little pipsqueak even managed to wiggle his way into the Rescued Pet class in the pet show. Jack ended up taking 5th place in the class!! Way to go big brother! We're good friends with the photographer that was there, so Jack got some pictures made. What do you guys think?
This is our Mom with Jack.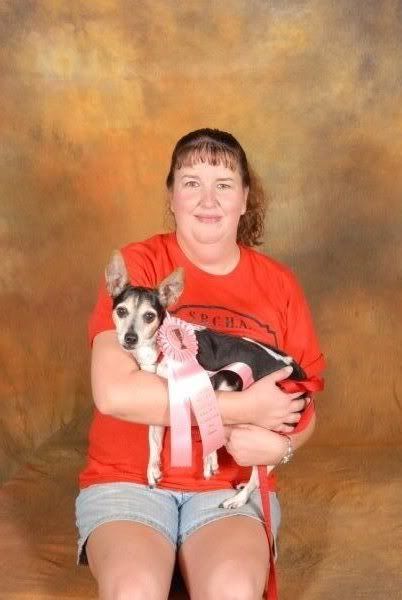 Here's Jack posing with his ribbon.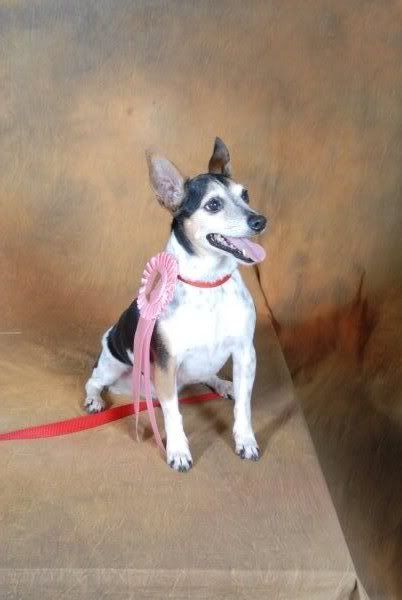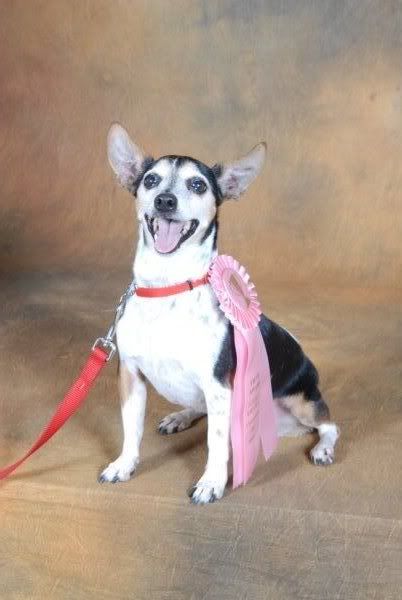 To see more pictures of the days' activities go
HERE