Good morning efurone!! We hope that you all enjoyed the bonfire on the beach last night. We also hope that you enjoyed breakfast and got enough rest last night. This morning a group of us went to swim with the dolphins. Have a look.
Looks like Molly misunderstood and smooched up to a Sea Lion!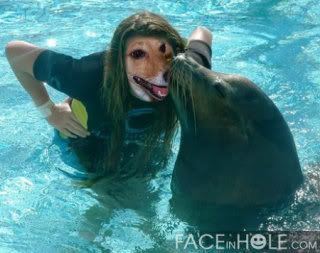 Maggie Mae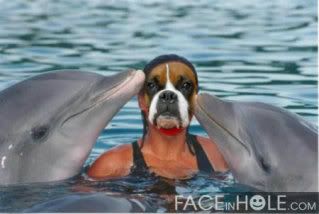 Me and Sallie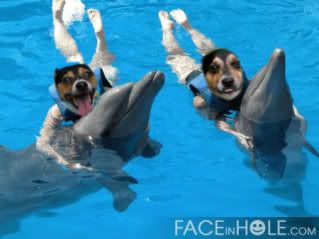 And check out Miss Asta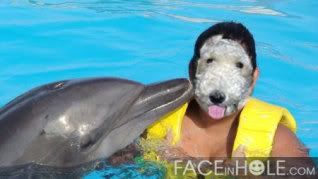 We all had such a furry good time. Anybody seen Shingo? I heard he partied a little hard last night...
We've got a big day ahead today. More beach time and tonight the big Hawaiian Hula Contest and Luau and Fireworks Pawty. There's still time to pawfect your Hula dances. We're still accepting entries!!