Molly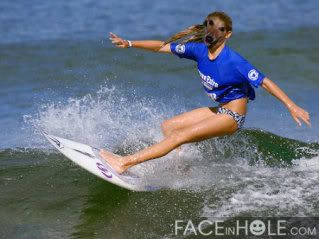 Indiana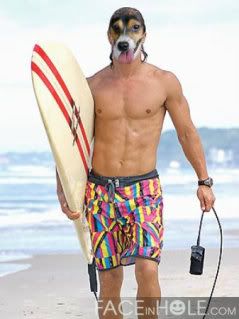 Shingo
We had to take a moment to ride the waves ourselves, before the contest started.
We hope that efurone is full and has a good watching spot on the beach!! The Big Kahuna Surf Contest starts now!!
First up is Mayor Frankie.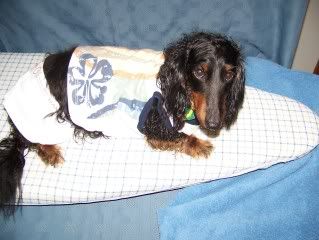 Looks like he's trying to get a grip on that board! He's been waxing it, since this morning!
He's paddling out!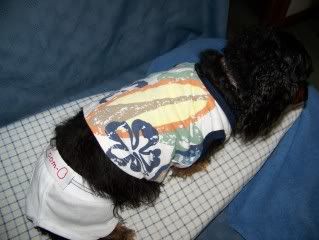 Now, he's caught a wave!!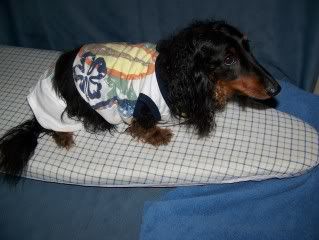 What a GREAT ride! Next up is Bert. Check out that perfect pipe that he's riding! Way to go Bert!!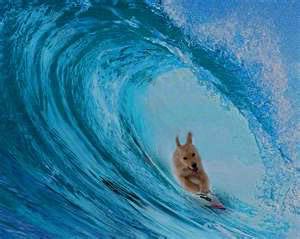 Now, we have an unexpected entry. It's Lucy from Minna's place! Look at those mad skillz!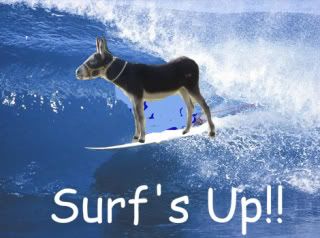 Our next contestant is Roo!! Look at him hanging 10 with only 2 paws!! What a competition we have going here!! Oh what a contest!!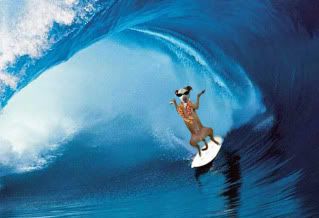 Look, we have another female entrant!! Look at Minna go! That's a lotta grip that little girl's got going there!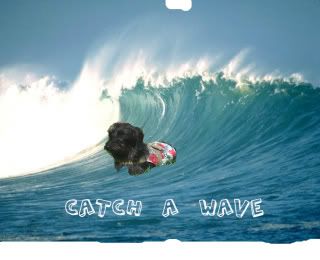 What an exciting Surf Contest!! Who will the winner be? All right beach crowd. What do you think? Who will our winner be? Please vote in the poll on your right. The winner of the Big Kahuna Surf Contest will be announced tonight at the Beach Bonfire. Stay tuned!
WAIT!!! HOLD THOSE VOTES!!! We have 2 late entries into the contest. Here they come now!!
Here's surfer Dex doing some major shredding!!
Here comes his brother Lou now! Go Lou go!!