Good morning, er we mean afternoon efurone!! What a night we all had at the Pool Pawty!! We're so glad that Booker finally confessed to all the bubble making in the hot tub!! By the way, what happened to all of those square wallymelons that were left over? Some doggies are looking mighty slow this morning. Including...
Winnie
Frankie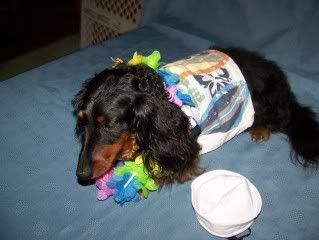 Even my sweet Sallie looks a little pooped!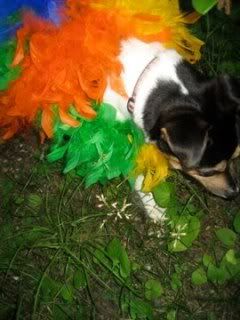 Sure hope the surf contestants are in better shape!!
We know that efurone must be hungry after all that pawtying last night. So, we've had a pawsome brunch all catered in! Take a look!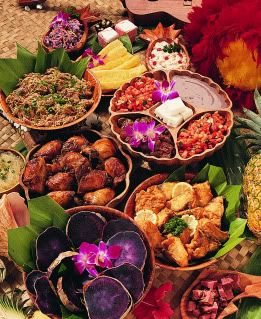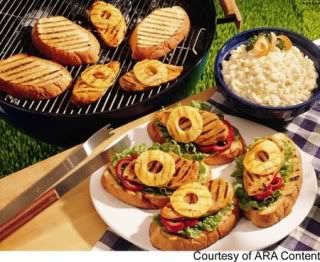 Efurone eat up and enjoy!!
Now, is efurone ready for the Big Kahuna Surf Contest? The contestants are getting ready and psyched. Better get down to the beach and get good viewing spots!!
Jazzi's got her "watchin" glasses on!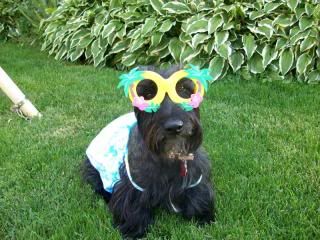 Winston's all ready too!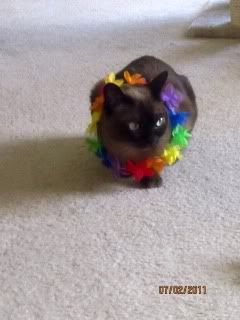 Maggie Mae has got her spot picked out!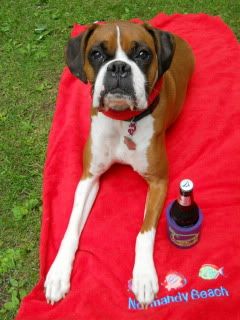 Bunny and Stewey are ready!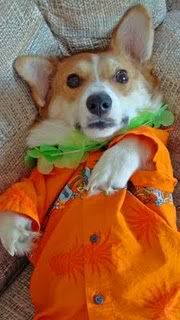 Khyra's ready too!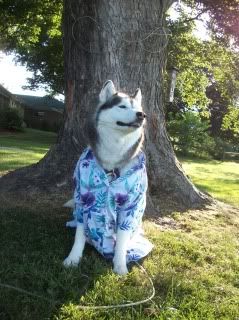 The Big Kahuna surf contest will begin in a couple of hours! That will give us time to eat our brunch and wake up a bit! There's still time for last minute entries into the Surf Contest and for the Hula Contest! Get your entries into fiestythree at gmail dot com. We will vote on the winner, and the winner will receive a fantastic prize for both contests!!
Get ready to Hang 10!