Hi there friends!! I hope you all had as fantastic Howl-o-ween as we did!! Our day started out, when Moms got up early to run in her charity 5k. It was the United Way, and they help out a lot of hoomans around here. When we got up, there was LOTS of water coming from the sky, and we were worried that Moms was going to get very wet! Turns out that Moms did very good. She finished the race in 37 minutes and 45 seconds. That's pretty slow for us, but I'm told pretty good for a hooman. Here's some pictures of Moms at the race that Dad took of her.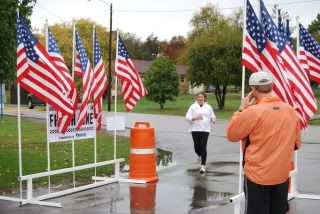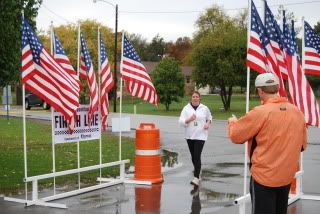 Moms with her friend, Chuck, who runs a lot of races afterwards.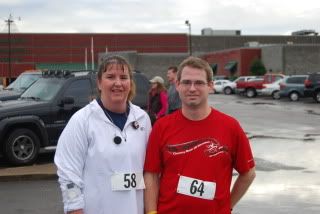 Moms doing her victory pose.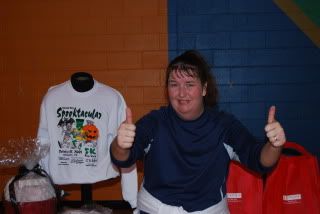 Afterwards when Moms came home, we all had a nice nap. When we all got up, we got to model our Howl-o-ween shirts!!
Here I am modeling my shirt, which said "handsome devil". Yeah, Moms, we already KNEW that!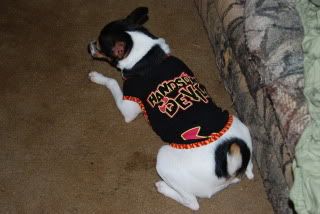 Here's Molly in her 'Lil Pumpkin' dress.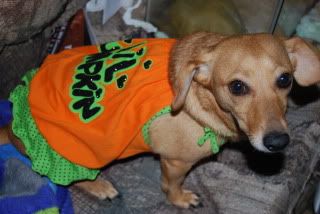 And here's brother Shingo and Jack in their Fangtastic shirts.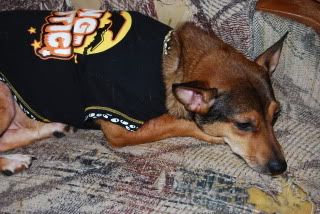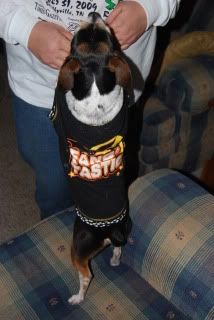 Later when the trick or treating started, Moms and Dad went next door to Grandma's to hand out candy. They were worried that some of us migt door dash, and sister Fergie sometimes scares little kids. While there, they made pictures of our cousins, Bailey and Beauford in their howl-o-ween costumes. They are Moms brother's furkids.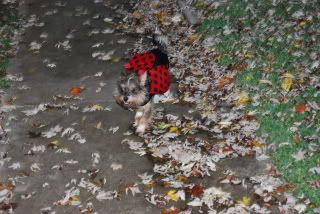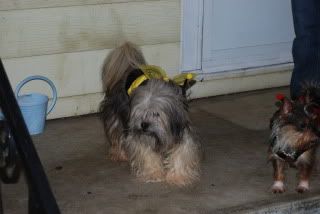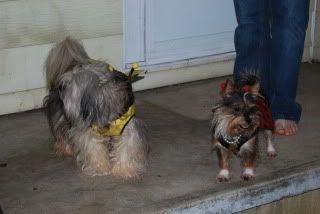 Here's Grandma's porch with the doggie pumpkins that Moms carved.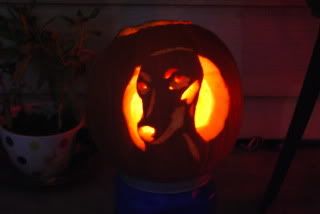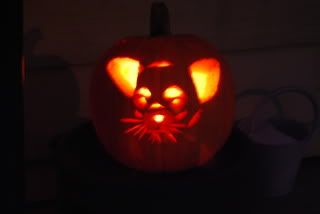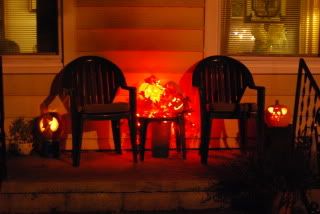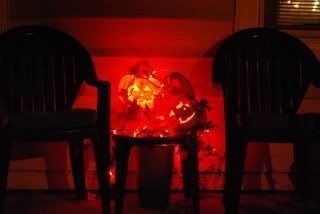 This is Grandma's furbaby, Moon Star.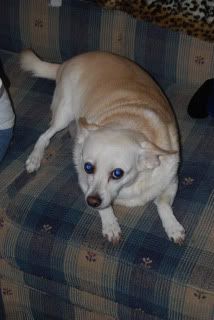 This is Grandma and Moon.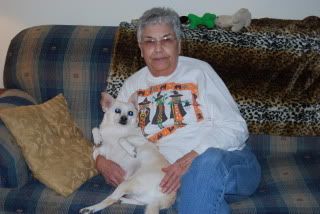 All in all, it was a GREAT Howl-o-ween! We can't wait until next year!!