Moms just loves Halloween. She's been busy spookin' it up! She's been on the interwebs A LOT, watching all kinds of videos. She wanted us to share one of her favorites! Check it out:
Now check out our scary bitey faces!!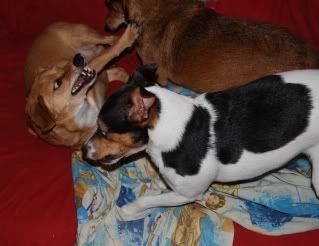 Do you all have a scary Halloween face? Send them in to fiestythree at gmail dot com and we'll post them, between now and Halloween!!