We know that many of us like to exchange holiday cards.
DWB
is doing the Christmas Card exchange again this year!! YAY!! It's time to start think about our holiday cards!!
Anyway, we want to tell you of a PAWSOME Christmas Card promotion. Right now,
Shutterfly
has some GRRRREAT Howliday cards for our exchange!! They've even given us a code for 25 free card code to give away to a lucky reader!! Moms has used
Shutterfly
for many years to make our cards and our family cards too!! Check out our fabulous Shutterfly card for the exchange from last year!!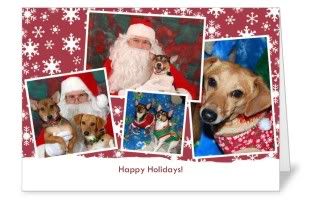 Moms has also got our family card ready to go out to all of our family members for this year too!! Check it out!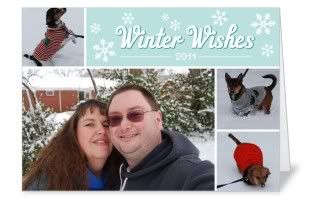 We're keeping our blog Howliday card a secret...tee hee!! Anyway, head over to Shutterfly to get your
Howliday Cards
,
Christmas Cards
, and your photo
Howliday/Christmas Cards
. Their cards are pawsome, and we're sure you'll love them as much as we do!!
The first furiend to leave a comment, will receive a code e-mailed from us good for 25 free cards from
Shutterfly
!!