Harooo efurbody!! I just got back in from Key West from hanging out with all of the Sporty Dogs!! Here's a couple of the very last pictures from our trip!!
Me and the Sporty Dogs on the 7 Mile Bridge.
At the Dog Bar.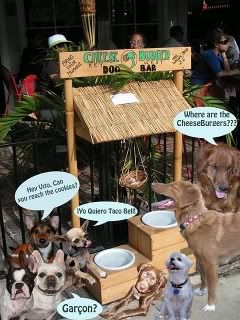 Photos courtesy of
Moose
!
We all had a great time. It was totally worth the trip, even if I was in trouble with Moms and Dad, when I got home.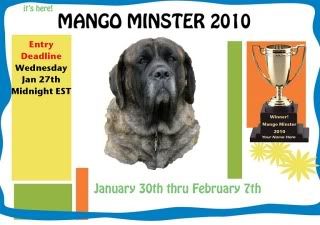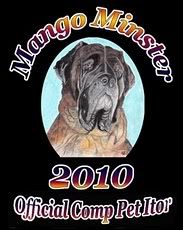 Anyhoo, the voting is open in the Mangominster Sporty Athletic Dog category. Here's my entry.
Shingo
Dachshund / Chihuahua
Male





Obviously Shingo is the bouncy guy on the left. Looks like a little doggie puppet on a string, huh. Shingo is nekked here, but he also has a good sport side in that he puts up with lots of outfits. Actually, I think the little guy must get kind of cold given his lean, athletic body.




So, if you would, would you mind heading over to Mango's place and voting for me? Thanks!! Good luck to all of the other contestants!!