I've been very busy, in between eating all of Indy's birthday cake, wooing my very first Valentine,
Coco
. I can't imagine why she was worried that she would have no Valentine. Anyhoo, I stepped up to the challenge. It seems that I have other compeition now. Any suggestions on how I can win her affections? I'll put on my best cute face.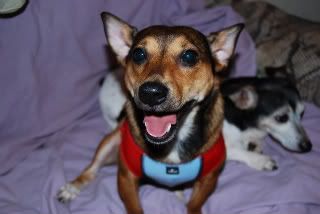 Coco
is just too sweet. She awarded us with this beautiful award too: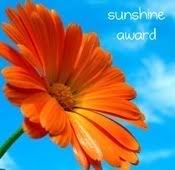 I'd like to pass this on to:
Frankie Furter
...who definitely needs some sunshine now.
Olive
and to our furry new friends:
Twinkie
and
Bunny
Thanks to all of our furiends who sent good wishes and prayers for our Grandma. Moms got her to the doctor and got her some medicine. She is starting to feel better now!!