We had such a wonderful time visiting with our Grand GodMommy, Marie!! We got LOTS of treats and belly rubbins'! We just loves her, and we can't wait for her to come back. Moms and Grandma really enjoyed her visit too! Here are some shots of them together.
Grandma and Marie (Moms' Godmother)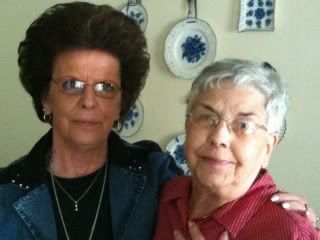 Moms an Marie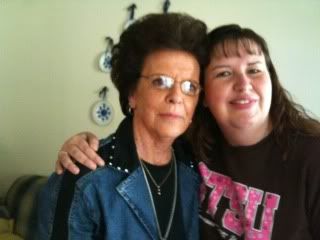 We pretty much had a rest day yesterday. We were worn out, so we spent the day napping. Moms and Dad had a
Seder Passover Dinner
to get ready for at church. They really ate some strange food! After the "official" dinner, they had a regular church potluck. Here are some shots from the dinner that Moms took.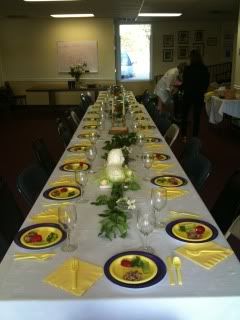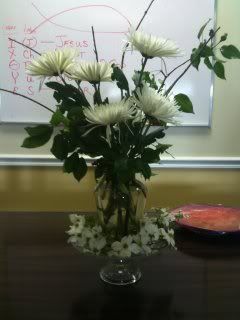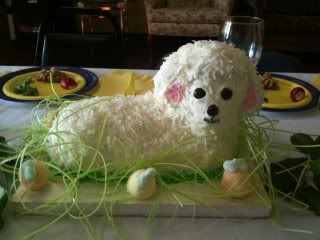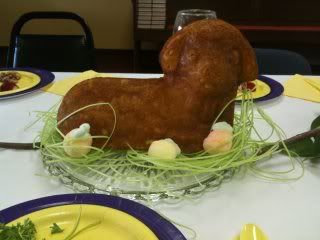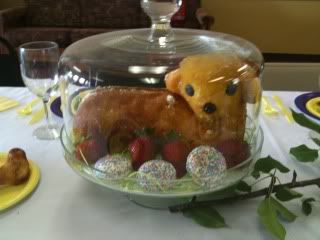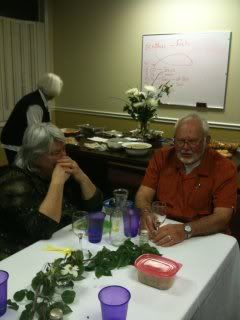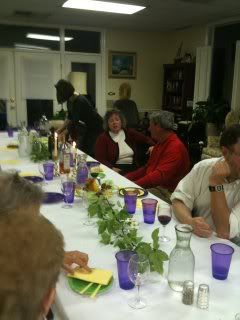 Now, it's onto another exciting week! This is Holy Week, so it will be furry busy around the house again this week. Moms is letting us have an egg hunt too!! We can't wait!!