Hi there everbuddy!! Jack here! I managed to finally get the typist back under control!!! All of us sure have missed you all!! Things are slowly getting back to normal, and it's about time too! We had a nice weekend here, and all of us got to go out and play and get all of our walkies in!!
On Saturday night, I got a really special treat! Since I love to ride in the car, I got to go with Moms and Dad to a drive in movie!!! It's a place called the
Montana Drive In
! It's about 30 minutes from our house. Lots of fur kids go there. The nice lady at the ticket booth was ready for me. I got a BIG treat on my way in the gate. While I was there, I got to walk around the picnic area, meet all the kids, and eat popcorn with Moms and Dad. I also got to see the movies
Hop
and
Rango
!! They both were furry good! By the time both movies were over, it was REALLY late! I don't think I've ever been out that late before. Anyway, I had a PAWSOME time!! I can't wait to go again. Not so much for the movies, but for the treats and popcorn!!
Here's some shots of me, Moms, and Dad at the movies.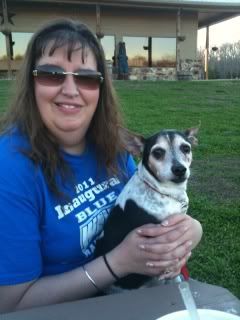 Me and Moms in the Picnic area. We were sharing popcorn!!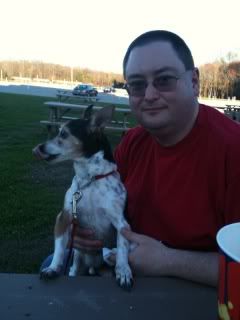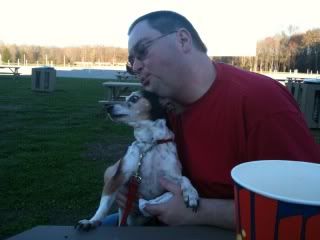 Me and Dad sharing more Popcorn! You can see the movie screen behind us!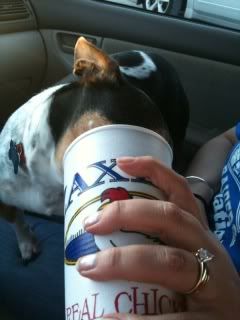 All that popcorn sure made me thirsty!