After a furry long wait, we FINALLY got to meet
Flat Brutus
in person!! We could hardly wait! We he first got there, I was just sitting there, minding my own business, munching on a Kleenex. Here are some shots of our first meeting.
Molly's giving him kisses right away!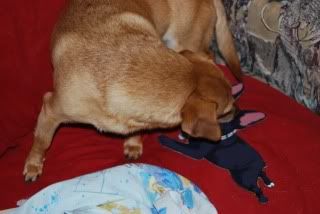 Jack and Brutus LOVE lounging together!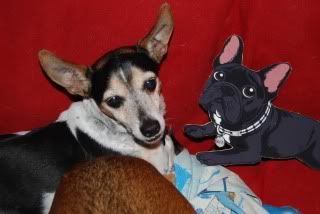 Me meeting Brutus for the first time!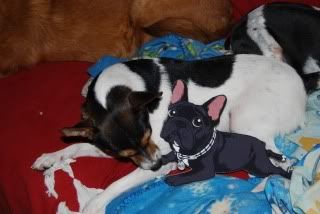 Shingo wanted him all to himself. He wanted to take him around personally and show him the sights!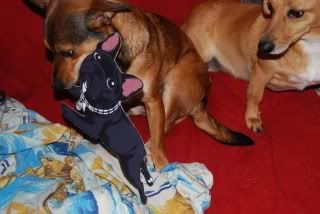 Even Fergie is enjoying Brutus' visit!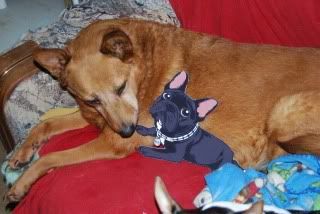 Shingo is introducing Brutus to our kitty sister, Trianna.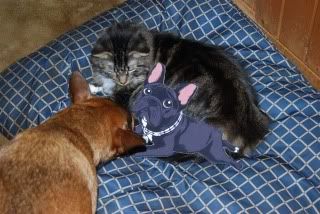 Everyone relaxing with Brutus, after all those introductions!!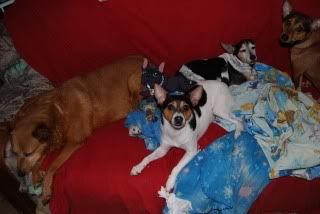 Sunday was Mother's Day, so Brutus went with Moms to meet our Grandma! She just LOVED him! Brutus enjoyed wishing our Grandma a Happy Mother's Day. He stopped to smell the roses!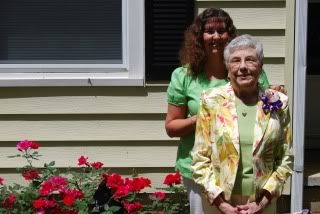 In other news, we are participating with Nigel and his gang in
The Saturday Blog Hop
. It's going to be SO much fun! Here's how you can join the Saturday Pet Blogger Hop celebration:
Link up your blog name and URL using the Linky Tool (pictured for demo purposes only) below. You only need to add your link once to be seen on all the Pet Blogger Blog Hop Linky Tools for that week.
Grab the Pet Bloggers Blog Hop button and include it in your Saturday Blog hop post so that your readers will know what is going on. *Note - posting is optional. Feel free to just link and follow.
Follow your co-hosts listed in the first 3 slots of the Linky Tool.
Follow as many other blogs on the linky as you'd like
Take a moment to comment on the blogs telling them you're from the blog hop.
Follow back when you get a new follower through the Saturday Pet Bloggers Blog Hop
Of course, you may simply feel free to click links and find new reading. In fact, this is a great way for readers to discover new pet blogs. The list is new each week. The links do not carry over. You will be able to find the new post/links here starting at 12:01 AM Eastern each week in case you want to get a head start. Since this is a new event we want everyone to be able to participate this week so the link will be open until Wednesday. In the future the link will close early Sunday morning, but you can still use the links to hop around the internet to find new blog friends and anipals!
To pawticipate, just add your name to the list below, and follow the instructions! It's easy peasy lemmon squeazy!!