We are sooo excited.
Mollie Jo, Bobo, and Uncle Puppy
gave us a PAWSOME AWARD!! They were some of the first bloggie friends that we met. Thanks furry much!!!
It's the: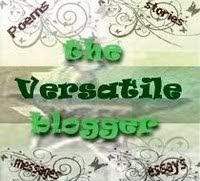 1. Thank the doggie, kitty, hooman who sent this award to you.
See our above message.
2. Share 7 things about yourself.
1. The Fiesty Three have 5 other doggie brothers and sisters and 8 kitty brothers and sisters.
2. We are all 3 years old and under!
3. We LOVE to play!
4. We are very close with one another. We are like the 3 Musketeers.
5. Indy is definitely the "Moms boy".
6. Molly is a "Daddy's Girl".
7. Shingo will take whoever will rub his belly first.
3. Pass the award along to 15 bloggers who you have recently discovered and you think are fantastic
.
1.
Mayzie
2.
Ludo
3.
Clover
5.
The OP Pack
6.
Cloud
7.
Remington
8.
Tweedles
9.
Kira
10.
Asta
11.
The Thundering Herd
12.
Sally Ann
13.
Epic
14.
Yodi
15.
Captain and Candy