We are so furry sorry that we haven't gotten to visit efurbody's blogs this week. Moms, our typist, has had loooong training workshops at her job. So, she hasn't had much energy to help us this week. We are all furry bored, and we miss you all furry much! This was me, last night, waiting for Mom to help. I just gave up!!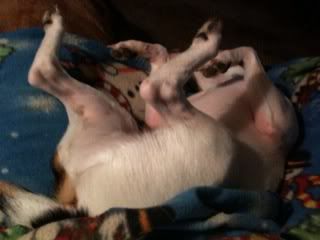 Jack took off to Grandma's he got soooo tired of waiting!!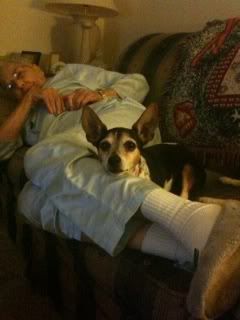 We've had a furry stern talk with Moms. We hope this solves the problem. Oh, we'll be announcing our GABE winners, here on the blog "officially" on the 18th. We are late mailing out some of the prizes, because of lazy Moms too. Hopefully, that will be fixed soon too!