Moms and Dad want us to thank efurbody for all of the sweet anniversary wishes! They had a GRRRREAT day! Unfortunately we had to stay home by ourselves, while they went out to celebrate. Moms had promised us extra treats, when they got home. While they were out, they stopped by this pawsome local bakery called
Julia's Bakery
. They make the BEST stuff. Moms tells us that it smells FANTASTIC in there. They make yummy stuff that looks like this: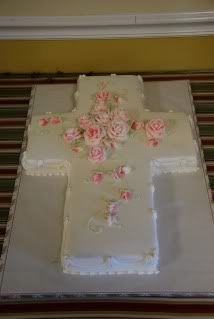 So, they picked up a couple boxes of goodies for the weekend. The best part is...they make homemade doggie treats too!!! So Moms and Dad brought us home the most PAWSOME treats from the bakery last night. We had our own little anniversary pawty with them. We got a little plate of spring treats, and we also got our very own anniversary cupcake. We got to eat all of the little treats last night, so we get to split the cupcake this afternoon!!! ARRROOOOO!!!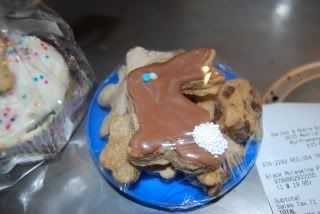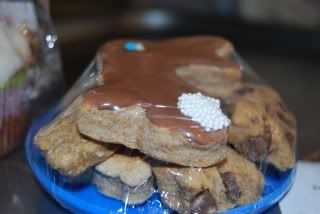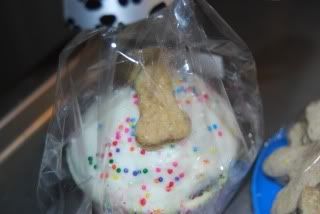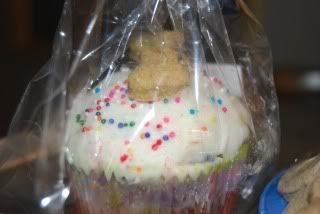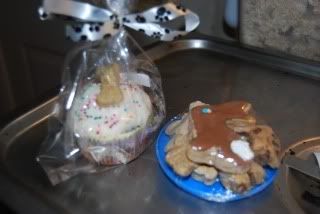 I think that we enjoyed the Julia's treats, as much as Moms and Dad did!!
Dad was very nice to Moms this year. He took her out to dinner and shopping. They are leaving to go on a cruise in a couple of weeks, so they were picking up lots of last minute things. Dad suprised Moms with a trip to a store called
Fleet Feet
. Moms is one of those kay runners and needed new running shoes. Dad had them custom fit running shoes for her. She's SOOOOO proud of them too! They are
Addidas Supernova Glides
!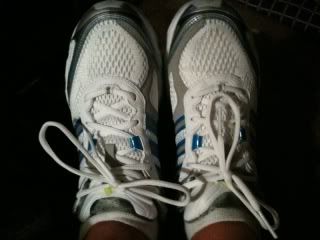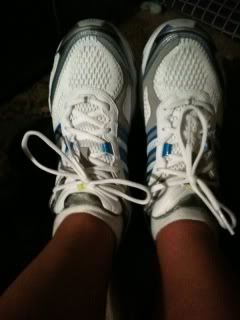 I'm excited about them too. Now, Moms and I get to go running more often!!
Everyone have a PAWSOME weekend!!