On Friday, the mailman left a BIG BOX on our back porch. Moms went out and brought it in the house. We've had so many treats lately, that Moms made us wait until Sunday to inspect the box!! This box came from
Sadie Lou and the Funny Farm
critters. They were our partners in
Jazzi's
gift exchange. They were SO GENEROUS!! There was not only enough presents for us, but also for Moms, Dad, and all our brothers and sisters! We got 3 Christmas Squeaky toys, a stuffed snowman, a tug ball, a water ball toy, 2 bags of treats and the treat jar, 3 pairs of reindeer antlers, a HUGE Christmas ink pen, a doggie placemat for our bowls, a shammy cloth, 2 tug ropes, yogurt covered pretzels and local honey for Moms and Dad, and an agility t-shirt for Moms. I hope I remembered everything. Here's what happened, when we opened the box!
First, here is Moms' mantel with all of the cards from the DWB card exchange. There's even MORE, since she took this picture!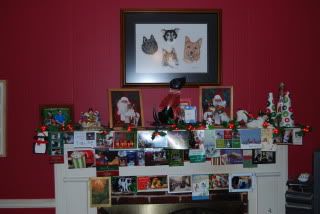 Onto the pressies!!
We are all waiting for the pressies!! Hurry up Moms!!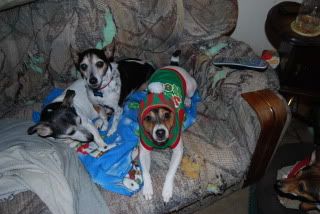 FINALLY!!!
Shingo in his antlers!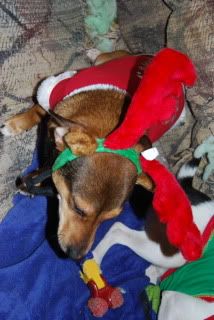 Gathering round to see what all we got!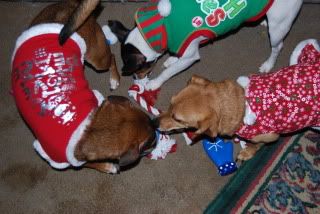 Look! I gotta rope!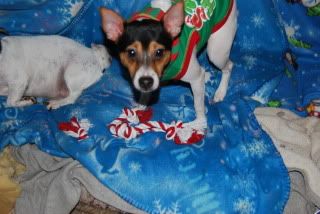 Look at this squeaky snowman!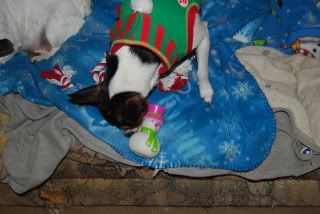 Shingo took off with the tug ball!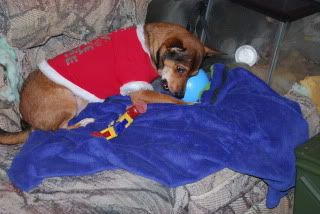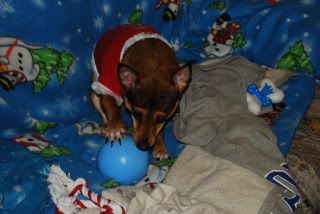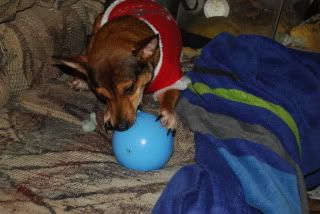 I LOVE the water ball!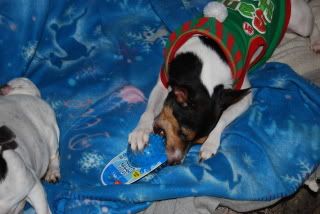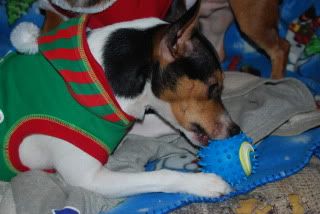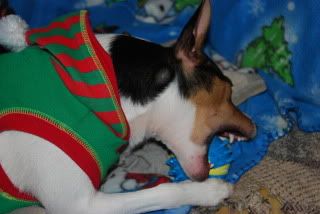 Molly wanted something. Looks like she took my cool snowman!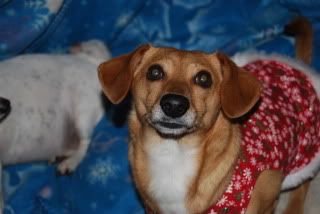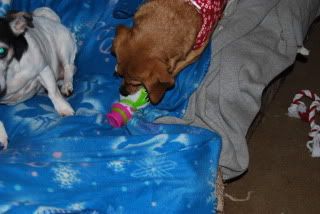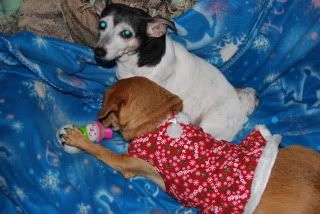 Fergie wanted to play with everything!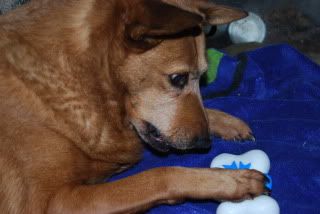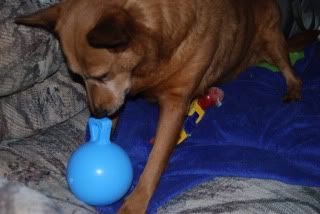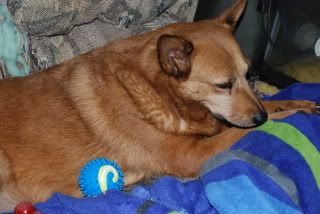 Rats!! Shingo got my water ball, so I took the tug ball!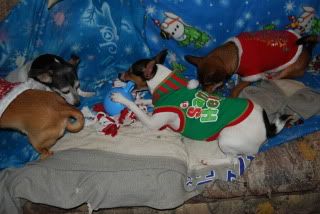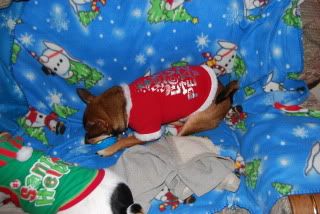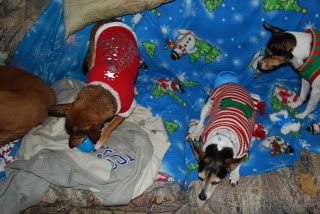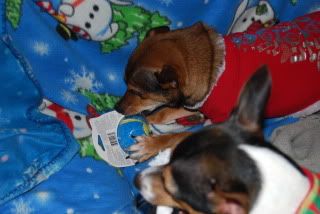 We were arguing over the tug ball, so Moms took it. We're putting on our best "innocent" faces, trying to get it back!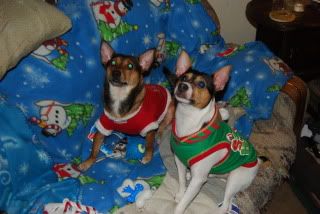 Here's some of Moms' pressies, along with our treats!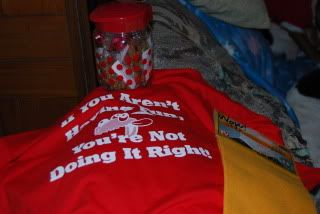 Here's a video that Moms took of us.
It's official. We LOVE Christmas. Thank you Sadie Lou and everyone at the Funny Farm!