Yesterday was my gotcha day!! Moms didn't post much, because she still wasn't feeling too good. Anyways, I've been living with Moms and Dad for 2 whole years now!! I'm SO happy to live with them too! Moms and Dad got me a really pretty Christmas collar for my gotcha day. Also, a package came from Moms Lovearat.us board Secret Santa exchange. Moms was really good and left her present alone, but went ahead and let us have ours. Here's some pictures of us opening our presents.
The events as Moms put the pressies on the floor for us. Chaos ensued.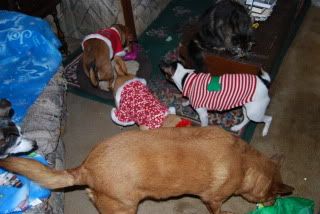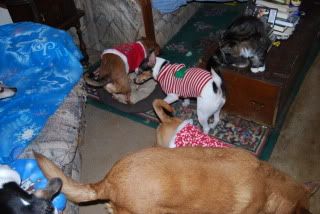 My brother, Shingo, as he tried to run away and hide one of the pressies!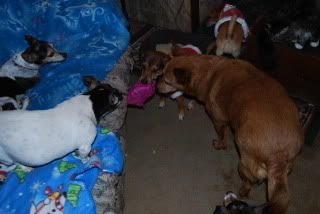 Indiana rips into it!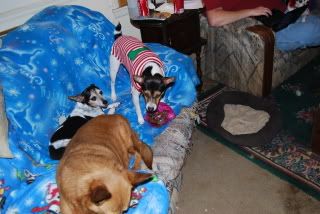 Fergie gets her turn!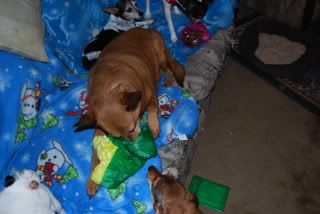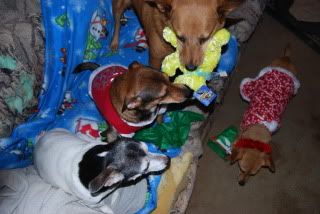 Indiana finishes opening a pressie.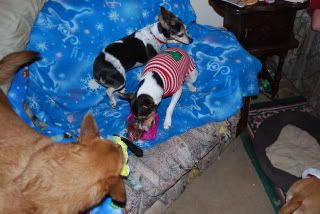 The gang waiting for Moms to hand out the treats.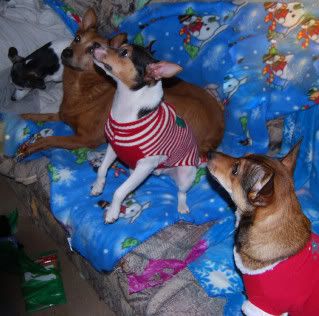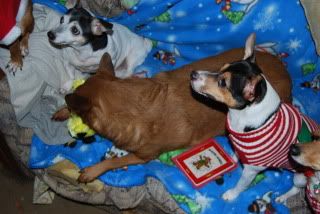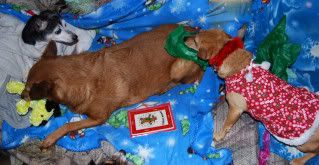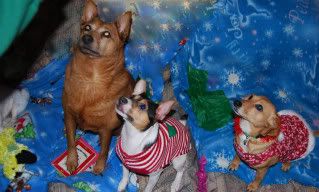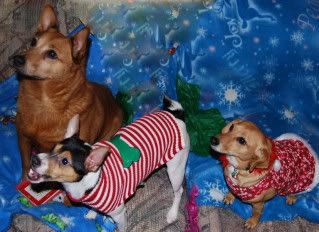 Me looking fab in my new collar and Christmas dress!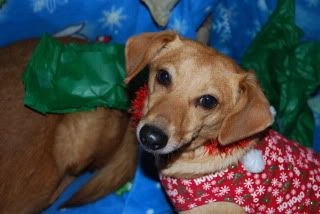 Moms put her Secret Santa pressie on the mantel. She's not supposed to open it, until December 22nd. Look at the wonderful Christmas card garland from our doggie friends!!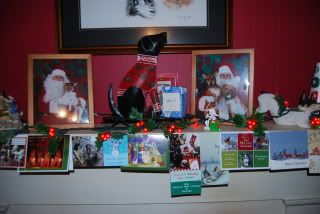 I had a GREAT gotcha day!