Hi everyone! Moms convinced us to model our Christmas outfits, again last night. We agree to be dressed, but it was hard not to want to snuggle in our new blankets. Here are the results:
Here I am in my Christmas Princess dress.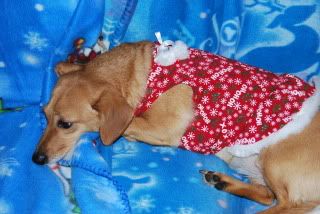 Here we are with our sister, Shiloh.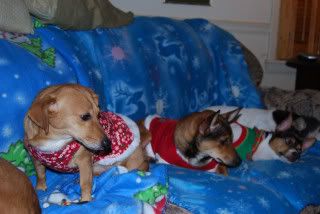 Me and Indy trying to nap, while Mom used the flashy box.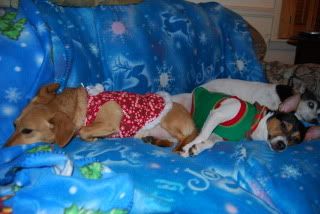 Indy napping anyway.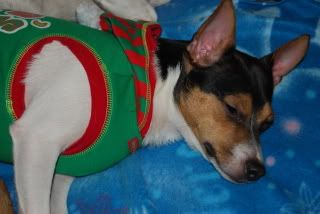 Shingo napping anyway.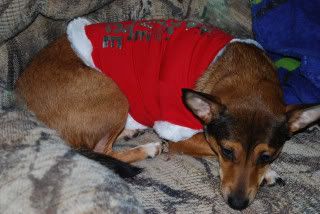 Look at me Mom! I'm practically asleep on my feet. It's time to STOP!!
On another note, our friend Bessie enjoyed having her picture on our blog so much, that she sent us this:
Look! It's Bessie reading our blog!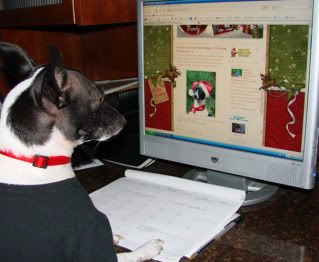 Toodles!