Lately, we've been getting the MOST yummy mail!! We recently got a big package from
Milo's Kitchen
They were so furry nice and sent us a small bag of each of their varieties: Chicken Jerky, Beef Jerky, Beef Sausage Slices with Rice, and Chicken Meatballs. Look at all this goodness!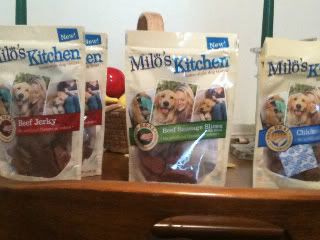 They smelled SO yummy that we all just started dancing around!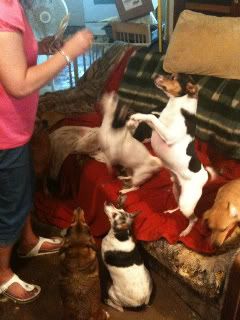 I couldn't wait to get my mouth on one of those!!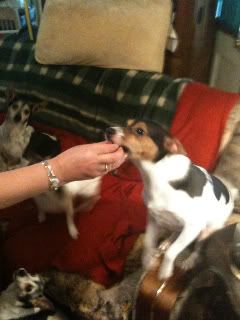 Even Auntie Moon LOVED them, and she thinks she's too good for "Dog" treats! Just look at her!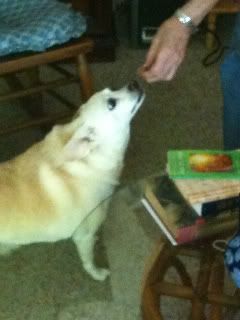 Mom hasn't given them all to us yet, but we can tell you that each variety is delicous! My personal favorite is the chicken meatballs! So very yummy!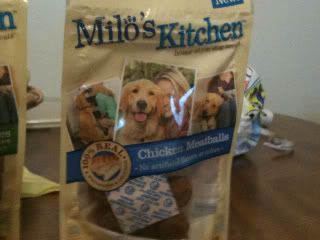 Thank you furry much,
Milo's Kitchen
for thinking of us and sending us the pawsome treats! Furiends, you gotta get your Moms and Dad to get you some of these!