As you all know, our Moms and Dad love all kind of animals! We don't think they've ever met an animal they didn't like. Anyways waaaay back before their blog days, they took some really neat vacations. They went to a place called
Discovery Cove
in Orlando, FL. It's run by
SeaWorld
, and you learn all about dolphins and their lives, and all kinds of other animals. You even get to swim with the dolphins. Before you get in, you have a class about dolphins, how they live and how they are trained. Also, you learn about the conservation efforts that Sea World does and how they rescue stranded and injured dolphins. Moms and Dad loved it so much that they went two years in a row. Here are some shots of their incredible trips.
2002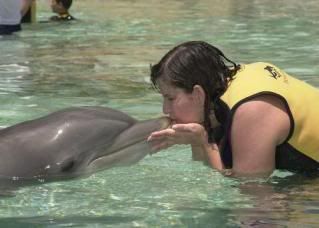 2003
Dad with one of the babies that just swam over!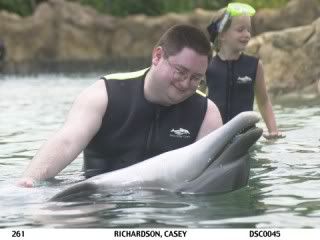 Moms out in the deep water training one of the dolphins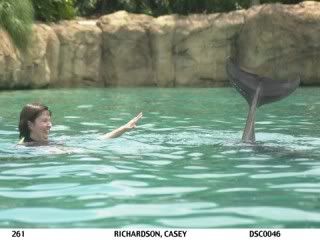 Feeding the birds in the aviary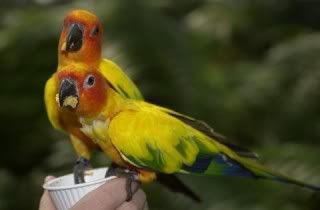 Another animal resident of Discover Cove.