Our mailman stopped with a great, big 'ol box for Moms!!! It was a Secret Santa box from the Rat Terrier board,
lovearat.us
, where she's a member. It was a really cool "where you live" t-shirt swap. She got a REALLY super cool Zoo Conservation t-shirt!
Moms' Secret Santa turned out to be Auntie Jan and Cagney!! The both live in North Carolina.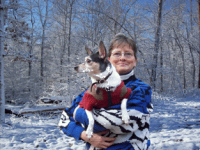 Our big surprise was Auntie Jan filled Moms' box with toys for us!!! Moms would have made us wait until Christmas, but she didn't know that the toys were in there!! We had them snatched up, before she could tell us no!! BOL!! Here are some shots of the fun that we had with our new loot!!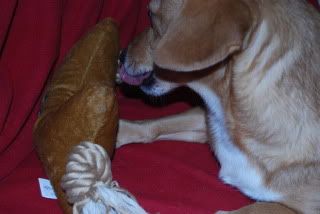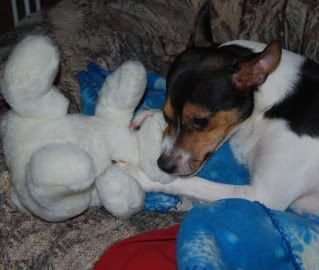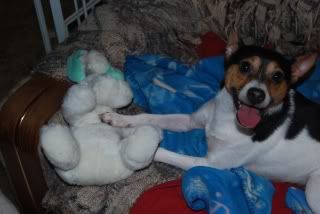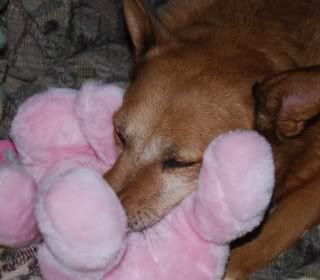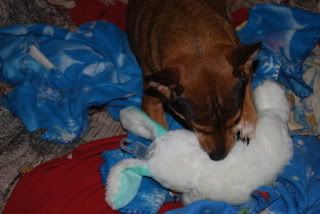 Thank you Auntie Jan and Cagney for our great pressies!!