Harrooo efurone!! Moms told us that today is December 1st!! We are furry excited, because that means we get to start posting all of our Christmas/Holiday Furiends pictures!
Remember if you would like to pawticipate, please e-mail your pictures to fiestythree at gmail dot com. Use the subject line "Christmas/Holiday Furiends".
Today's Christmas Furiend is Bessie. Many of you already know Miss Bessie, because of her many appearances at our blog. Bessie is a Rat Terrier, and she lives in North Carolina with her pawrents, Karen and Bob. Oh, and she is a GREAT squirrel huntress!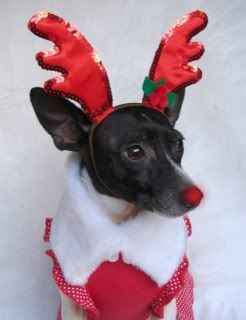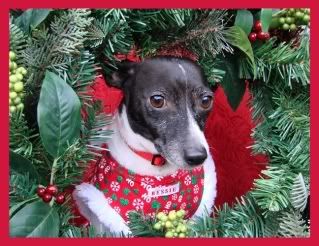 Check back tomorrow for our next Christmas Furiend!