It's almost here!!! We can't wait until tomorrow, so we can open that BIG box of pressies that the
Amazing Animal Lovers
sent us in
Jazzi's
Gift Exchange!! Moms says that we've been good, so Santa Paws should be leaving us some pressies tonight too!! Oh by the way, we are supposed to have a white Christmas this year!! Moms says it will be the first white Christmas in 17 years!! We are tooooooo EXCITED!!!
While we pass the time, why don't we all sing a Christmas Carol!! I'll lead!! Efurone ready?
I've got my special Christmas attire on just for the occassion!!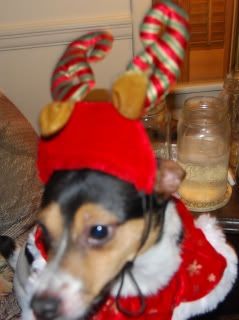 All together now!!!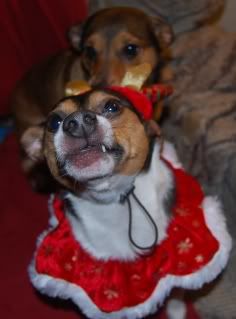 DECK THE HALLS WITH BOUGHS OF HOOOOOOOOOOOOOOOOWWWWWLLLY!!! FA LA LA LA LA, LA LA LA LAAAAAAAAAAAH!!!!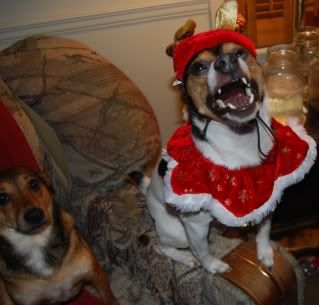 Hey!! No comments from the peanut gallery!!! Shut up, Shingo!!!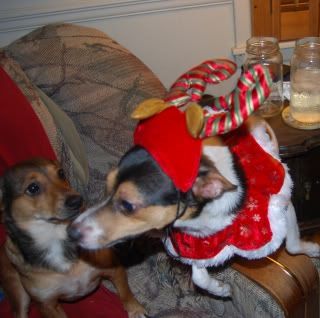 No buddy appreciates talent around here!!!