We got a message from our friend Bessie, who lives in North Carolina. Bessie is terribly sick of the snow and ice. She hasn't seen the ground in months!! It's so bad, that Bessie's pawrents built her a snow cave. Yes, we said it, SNOW CAVE. Take a look!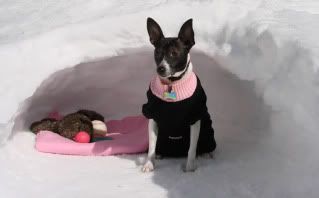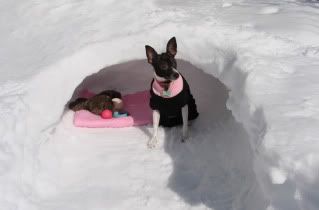 She sure does look like she's ready for spring!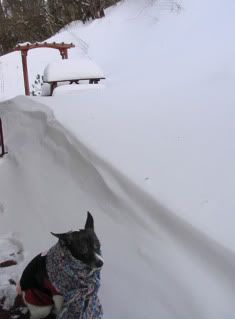 We are too Bessie, but it's not nearly as bad here as it looks there!!! We hope you get some spring soon!! We're sending LOTS of warm, snuggly thoughts your way!!