Harroo efurone!! Indy here. Yesterday when the postman came, he left a surprise in the mailbox for us!! We got so furry excited, when Mom told us!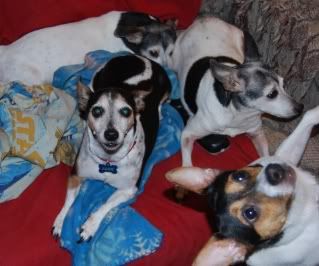 It was a too cute Howlloween card from our good furiend,
Twix
!! I was furry excited, when I found out who it was from.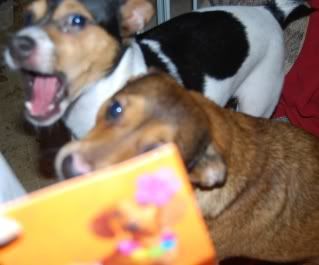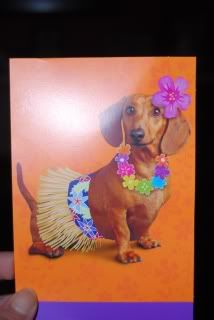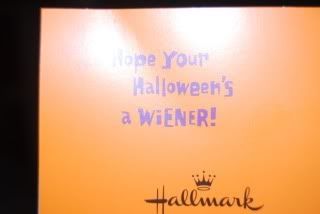 We weren't exactly sure if that was Twix on the cover or da
Puddles
from our Luau pawty last summer!! It's just like her to go topless at an event! BOL!!
Of course, we all had to read it right away!!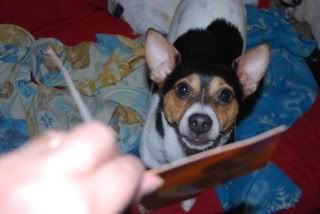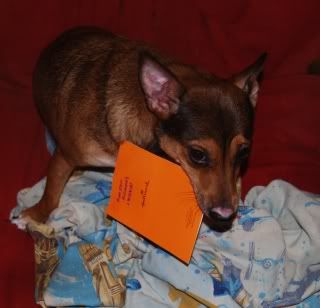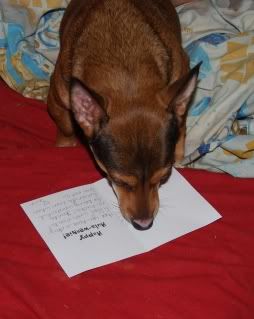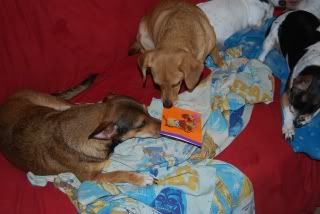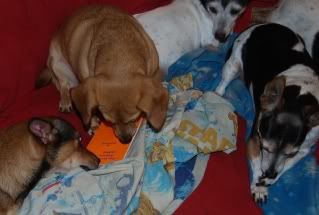 We were so happy that we all played a wild game of bitey face!!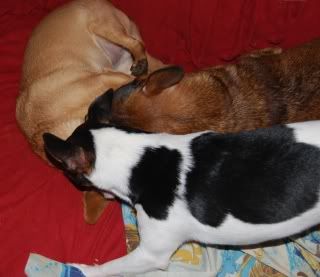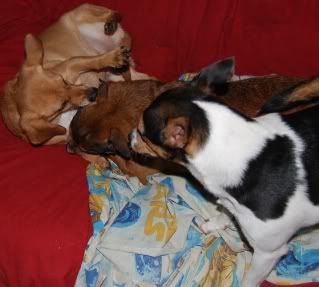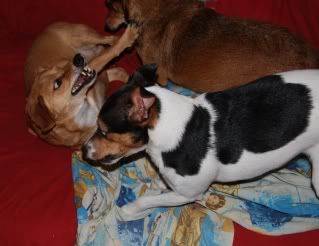 Moms put it up on the mantle next to our Fairy Molly statue!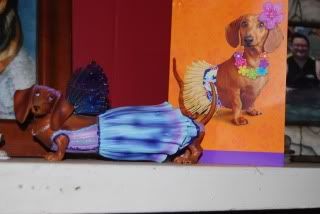 Thank you so much for the PAWSOME Howloween card,
Twix
!!
PeeS: Could someone help us make new post signatures? The ones Moms made us won't work anymore, and we can't figure out why. Thanks!!