Hallo thar!! It's Indy here. We sure do like naps around my house. Me especially. I just love to snuggle with Mom. She calls me her little "snuggle bunny"! I think Mom likes to nap as much as we do!! BOL!! Here's a few shots Dad snuck and took, while we were napping.
Here's Me, Mom, and our new brother, Jack. Brother Shingo is under the covers!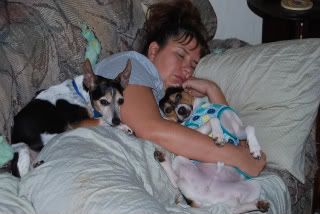 Here's Dad and our new, squirt brother, Jack at Grandma's for Sunday breakfast.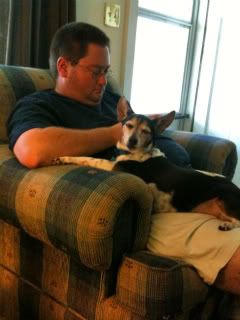 My FAVORITE kind of nap!!! Just me and Mom!!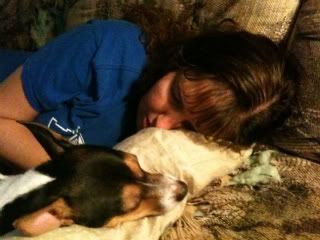 Hmmm...I'm sleepy now talking about all of these naps!!