Haroo efurone!! We're finally back! Our typist decided that she needed a little vacation, but we're back now! We had a wonderful Christmas season! We've posted some pictures below of the goodies that
Dory, Bilbo, and Jakey
sent us for Jazzi's Christmas Gift Exchange! It was so nice!!
Molly making short work of her packages!
All of us got Christmas hedgehogs!!
Fergie stole one and loved it!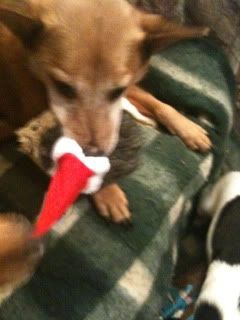 We also all got matching t-shirts that say, "Good Dogs Just Never Get Caught"!!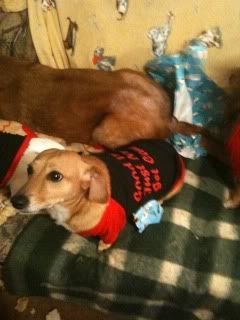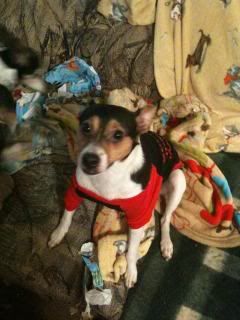 We also got a furry snuggly blanket to sleep with! It had doggie bones on it!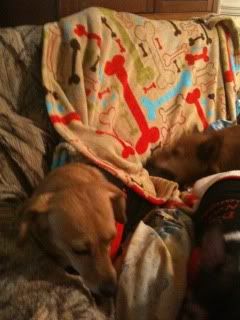 We also got a bone shaped box full of doggie treats!! What a great Christmas we had!!