Hello efurone!! Long time, no bark! Moms has been so busy with her swim team, church, a new job position, and school that it's been hard to get her to type for us!! The nerve! We sat her down and had a long talk with her, so hopefully things will be much better now.
This past weekend, Moms and Dad did their annual big help at
Shelbyville-Bedford County Humane
Association's 7th Annual Celebration Pet Day. Moms created the event herself, but for the last 2 years, another nice lady has run the event. There were lots of vendors, other rescues, dog, cats, and other pets there! There were even visitors from Star Wars!! Moms entered me in the pet show in the "Cutest Tail" class and the "Most Handsome" class. I took 3rd place in the "Cutest Tail" class and 5th in the "Most Handsome" class. A super cool Madolorian Bounty Hunter took me into my "Most Handsome Class"! It was so cool! I met a lot of really neat dogs and people. I got to make a really cool painting at the Puppy Picaso booth too! Here are some shots of my day. My formal ribbon picture will be coming soon!
Me meeting up with my good pal, Shorty!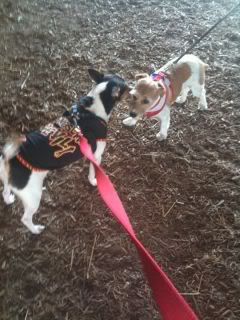 Me and Moms in the "Cutest Tail Class". I was struttin' my stuff!"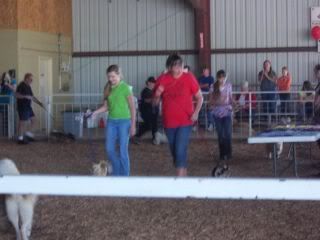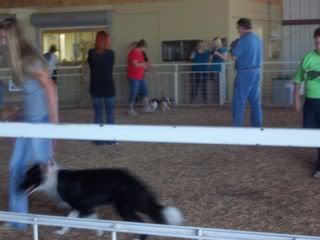 Me and my friend, Ms. Sarah, watching the pet show.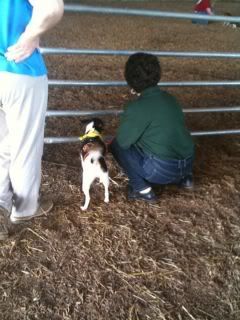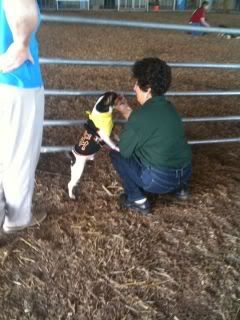 The uber cool visitors from a "Galaxy far, far, away"!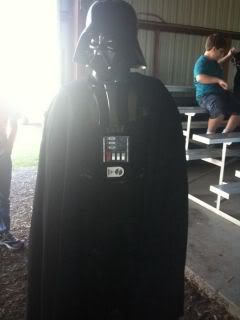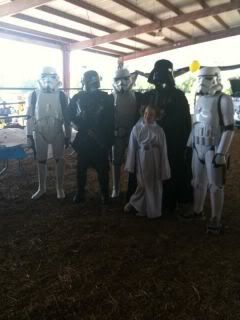 Me and the Bounty Hunter about to go into the ring for my "Most Handsome" class.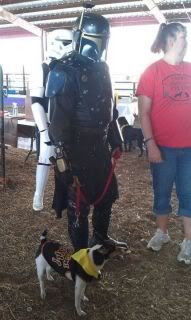 A couple of my dog buddy friends that were there.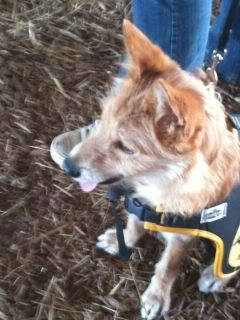 Here's my new furiend, Zeus and his Moms. He won "Best In Show"!