This is going to be a BIG weekend!!! Today is race day for Pip and Bunny!! Good luck to both contestants!! We'll be watching the race!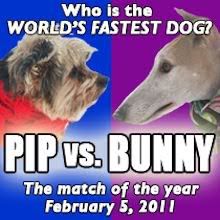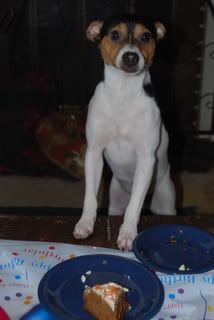 Also, I'm so furry excited! It's my birthday weekend!! I am 3 years old!! My birthday is officially on the 3rd, but Moms and Dad always celebrate it on SuperBowl Sunday!! This year, instead of watching the SuperBowl, Moms and Dad said I could have a PuppyBowl pawty!! It's going to be sooo much fun!!
Dad is making me a BIG plateful of homemade peanut butter birthday treats!! Moms is working on my cake!! We're just going to eat, drink, and have a big 'ol time! Please drop by the blog and join us tomorrow!! I promise, it will be a blast!!